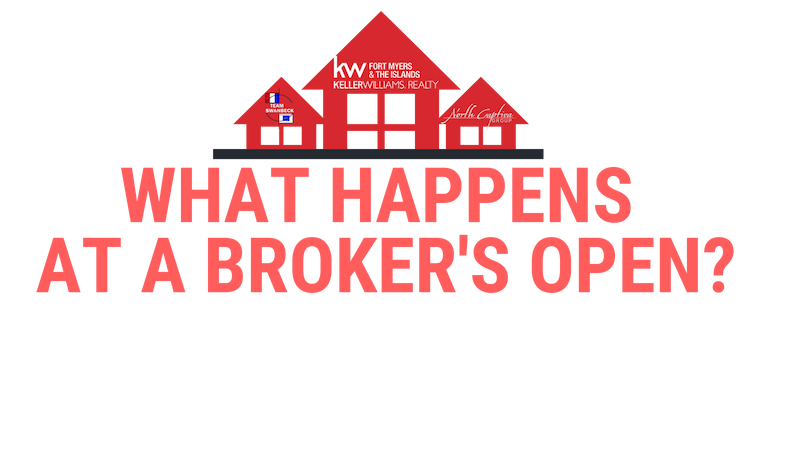 At its core, this is another tool that real estate agents use to help market a home. In addition to internet marketing systems like the multiple listing service, it's a method of debuting your listing to industry professionals in your community.
Once your agent schedules a broker's open, he will advertise it to his network of industry contacts. Usually, a complimentary lunch is also offered as an incentive to attend. On the day of the event, the agents will be given a chance to tour your home, enjoy their lunch while catching up with colleagues, and offer your agent their opinions on the property.
Typically, broker's open houses are held within the first few days of a home being put on the market in order to capitalize on the initial burst of interest that often accompanies new listings. But if there is ever a dramatic adjustment to how your home is being marketed—such as a significant drop in price—your agent may suggest hosting another broker's open house in order to spread the news.
The benefits of a broker's open house for sellers
If you're the type who doesn't relish the idea of opening your home to crowds of looky-loos who'll tramp through your rooms and open every closet and medicine cabinet, then a professionally targeted broker's open may be appealing.
Create a sense of urgency
The purpose of this event is the agents who tour the house will go through their mental rolodex to see if your property would be a good fit for any of their clients. If so, they'll likely bring those clients back for a private showing in the near future, especially if the broker's open was well-attended.
However, even if an offer doesn't come directly from the broker's open, it can offer a valuable critique of how your home looks in comparison with other properties currently on the market in your area. Since Realtors regularly have the chance to view a variety of homes, they have the ability to give your agent feedback on how your home is being perceived by others—and how to better attract buyers.